Free Digital Signage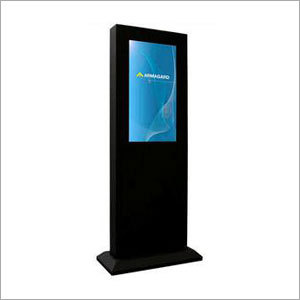 Free Digital Signage
Product Description
Free Digital Signage is a glowing advertisement vertical standing board that is commonly used in large shopping complexes to get the attention of customers. It is installed with premium class LED screen to produce high definition videos and images. The external frame of this unit is fabricated by using top-quality engineering materials that offers excellent protection from outdoor conditions. The offered Free Digital Signage can be delivered to our customer as per their demands.
Systems Implemented :
Attendance System
Single Door access
2 Door access
Multi Door access
Finger reader with Card access
Electro Magnetic Lock
Advantages of Using Coldwire's System:
Our Solution comes with a High Definition Digital Signage Management System that ensures low-maintenance and lower power operation when compared to the x86 Architecture.
With RISC-Based Microprocessor Architecture Design and the highly acclaimed Web-based Central Software platform, now you can easily setup and manage your Digital Public Display & Signage Solutions even in a WAN Mode
Customize the System Architecture Design to match your needs using the three interchangeable slots in the embedded Media Player.
Connect using the "Blind-Mate" Architecture to add an Expansion Module and rest assured of a number of reliable operations while the modular design minimizes the use of any external cabling, giving you a cleaner design.
VESA FPMPMI Compliant Flat Panel Mounting interface with open-frame chassis allows you the flexibility to mount the apparatus into the furnishing decor.
Contact Us
Registered Office 40/55, First Floor (PPG Legal), Chittaranjan Park,, New Delhi, Delhi, 110019, India
Phone :+918037548932